Partnerships
Educational Opportunities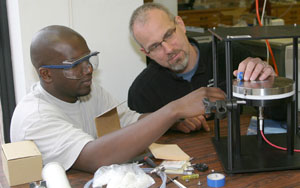 ACD's provides educational opportunities for undergraduate and graduate students, post doctoral fellows , and visiting scientists. The 2004 Annual Scientific Report lists the educational activities by ACD staff which include teaching, member of thesis committee, graduate research advisors, participation in SOARS, and invited speakerships. ACD also provides educational opportunities for staff through an active seminar program.
Institutional Educational Resources
NCAR's Education and Outreach Program:
Provides information on climate and meteorology for educators, kids, and students of all levels.